Twitter Feed Display
For this project, we'll be displaying the latest Tweet of a specified Twitter user on the OLED Expansion: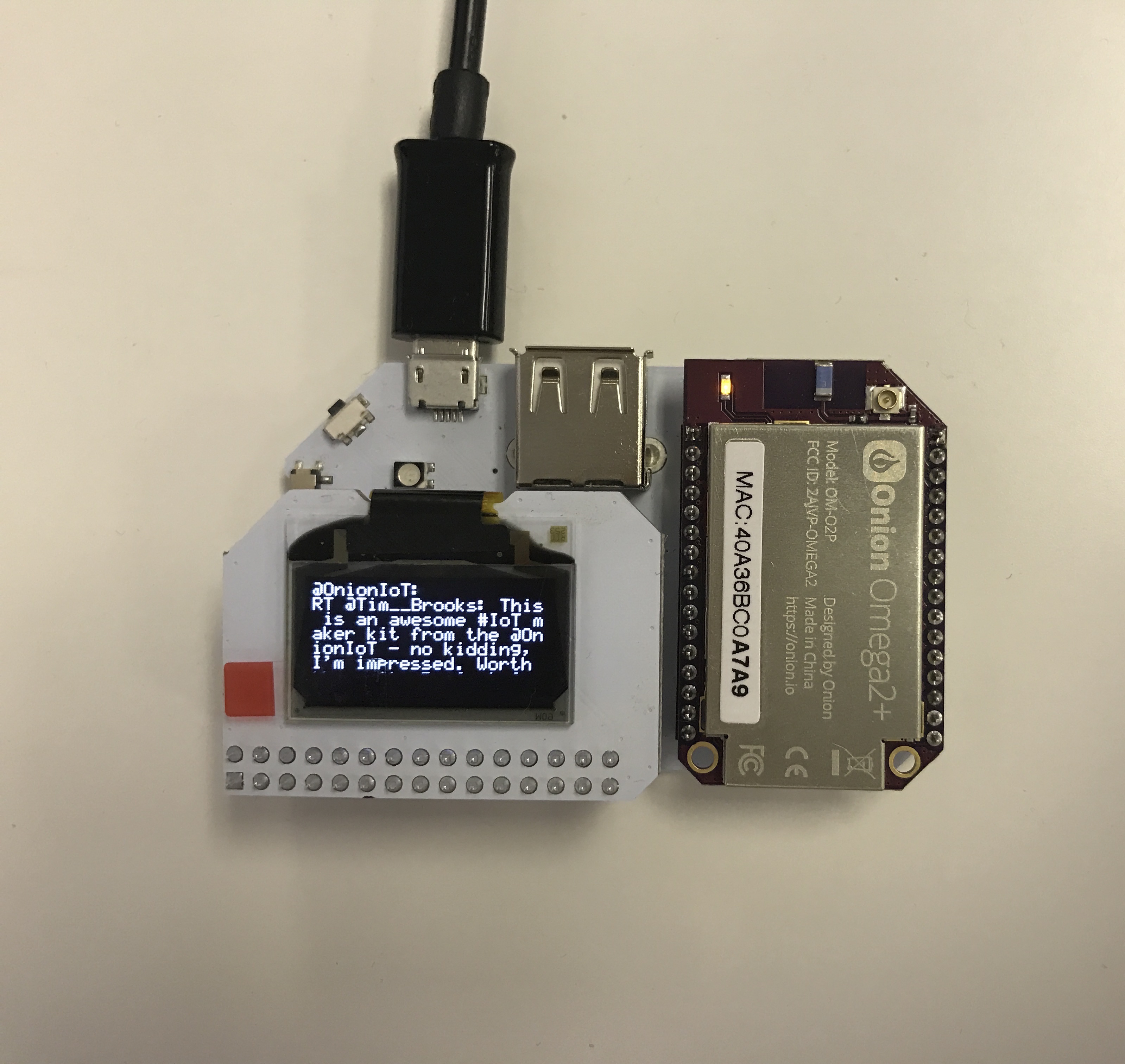 Step-by-Step
Follow these instructions to set this project up on your very own Omega!
Code Highlight
All of Twitter's API endpoints require authentication, so that will be the first task of our program. Luckily, Twitter provides Application-Only Authentication, which is why we had to create our own Twitter Application in Step 4 above. Application-Only Authentication is great for a few reasons:
Your program doesn't include your Twitter username and password
It allows restricting access, so the application can view/modify only certain things
The API Key and API Secret (also referred to as Consumer Key and Consumer Secret) can be regenerated if compromised
From a high-level, the twitterApiAuthenticate() function in the code does an HTTP POST request to https://api.twitter.com/oauth2/token with the header containing the base64 encoded Consumer Key and Secret for our application. If the provided Key and Secret are valid, the response will include a Bearer Token. The returned Bearer Token is set to a global variable, and is then used for authorization in the headers of every subsequent request to Twitter's API.
This is a very common authentication practise, see Twitter's Authentication documentation for more details